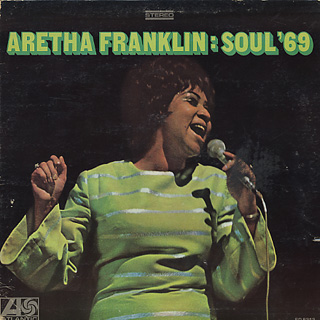 Aretha Franklin is one of the giants of soul music.
"Soul `69" is one of her most overlooked '60s albums, on which she presented some of her jazziest material, despite the title. None of these cuts were significant hits, and none were Aretha originals; she displayed her characteristically eclectic taste in the choice of cover material, handling compositions by Percy Mayfield, Sam Cooke, Smokey Robinson, and, at the most pop-oriented end of her spectrum, John Hartford's "Gentle on My Mind" and Bob Lind's "Elusive Butterfly."
Her vocals are consistently passionate and first-rate, though, as is the musicianship; besides contributions from the Muscle Shoals Rhythm Section, session players include respected jazzmen Kenny Burrell, Ron Carter, Grady Tate, David Newman, and Joe Zawinul.
Aretha Franklin - Soul`69
(320 kbps, front cover included)